Our product line is painstakingly curated with the New Mexican in mind.
Furniture?? Yes!! Jackalope carries a huge and wonderful selection of fabulous furniture. Our product line is painstakingly curated with the New Mexican in mind. Our showroom features arrangements of furniture that may include a dining table made from reclaimed pallets or Indian rosewood, surrounded by chairs of plush cloth or reclaimed shipyard wood, complemented by an armoire that was once decorative fascia on a building in India. We are more about natural texture than designer patterns, and you won't find veneer layers over plywood or pressed wood. Instead, you will find solid wood, often in its second cycle of life after decades of service in a warehouse, shipyard or building.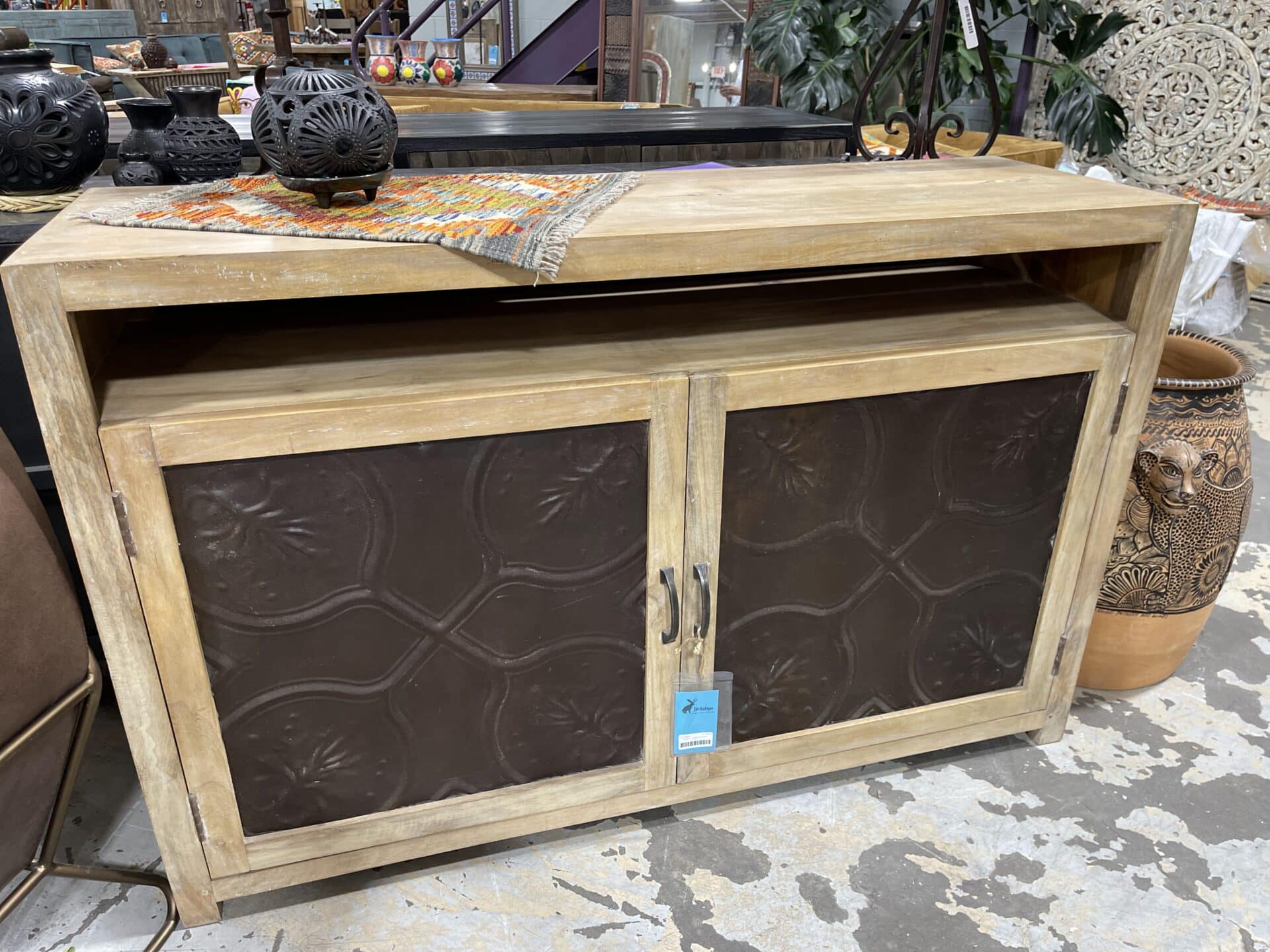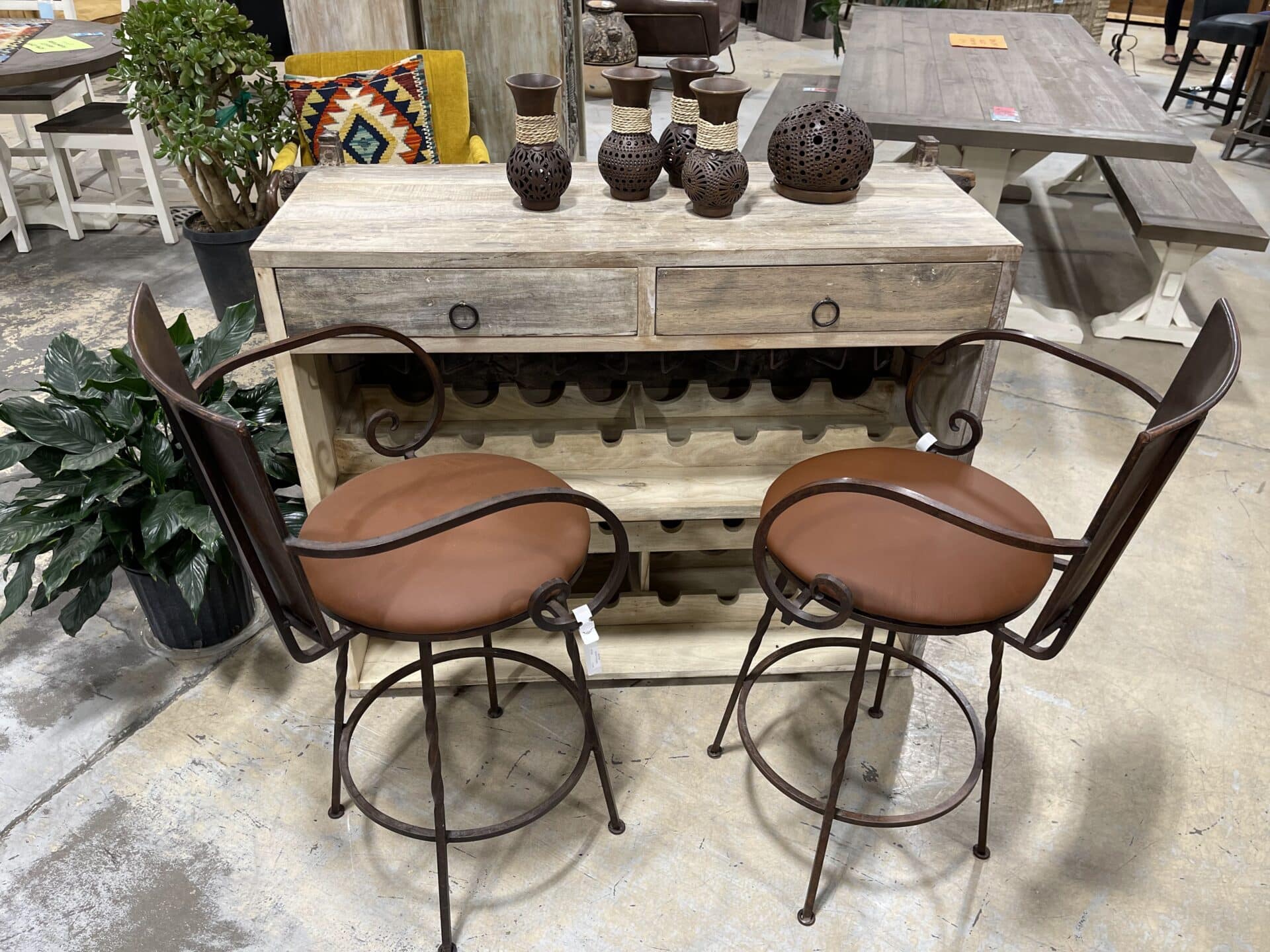 More recently, we have added to our collection. We have fun, beautiful and eclectic collections that include: coffee tables, side boards, sofas, leather and upholstered chairs, beds, dressers, console tables for behind your sofa or for your flat screen TV, and so much more.
At Jackalope, we want to be your Goldilocks store. Not too big but certainly not too small. We carry gorgeous international pieces that have simplicity and beauty built into the design. Why venture to a huge furniture store where hefty prices and a hard sale is the rule or a big box retail store that sells the same sofa or bed over and over again? At Jackalope, we strive to bring our customers a beautiful and affordable arrangement of products and styles. We have pillows and decorative items to make any room go pop!!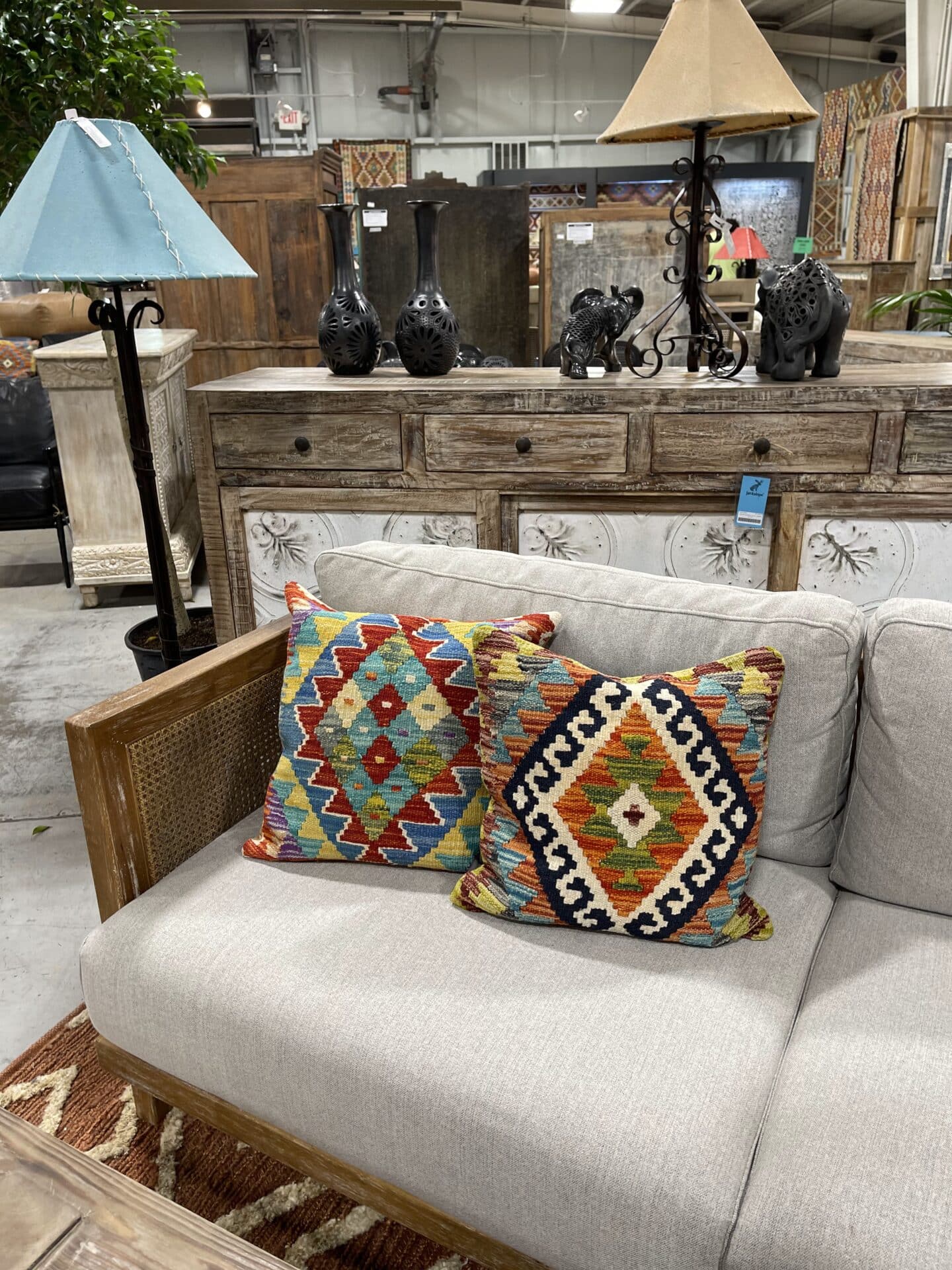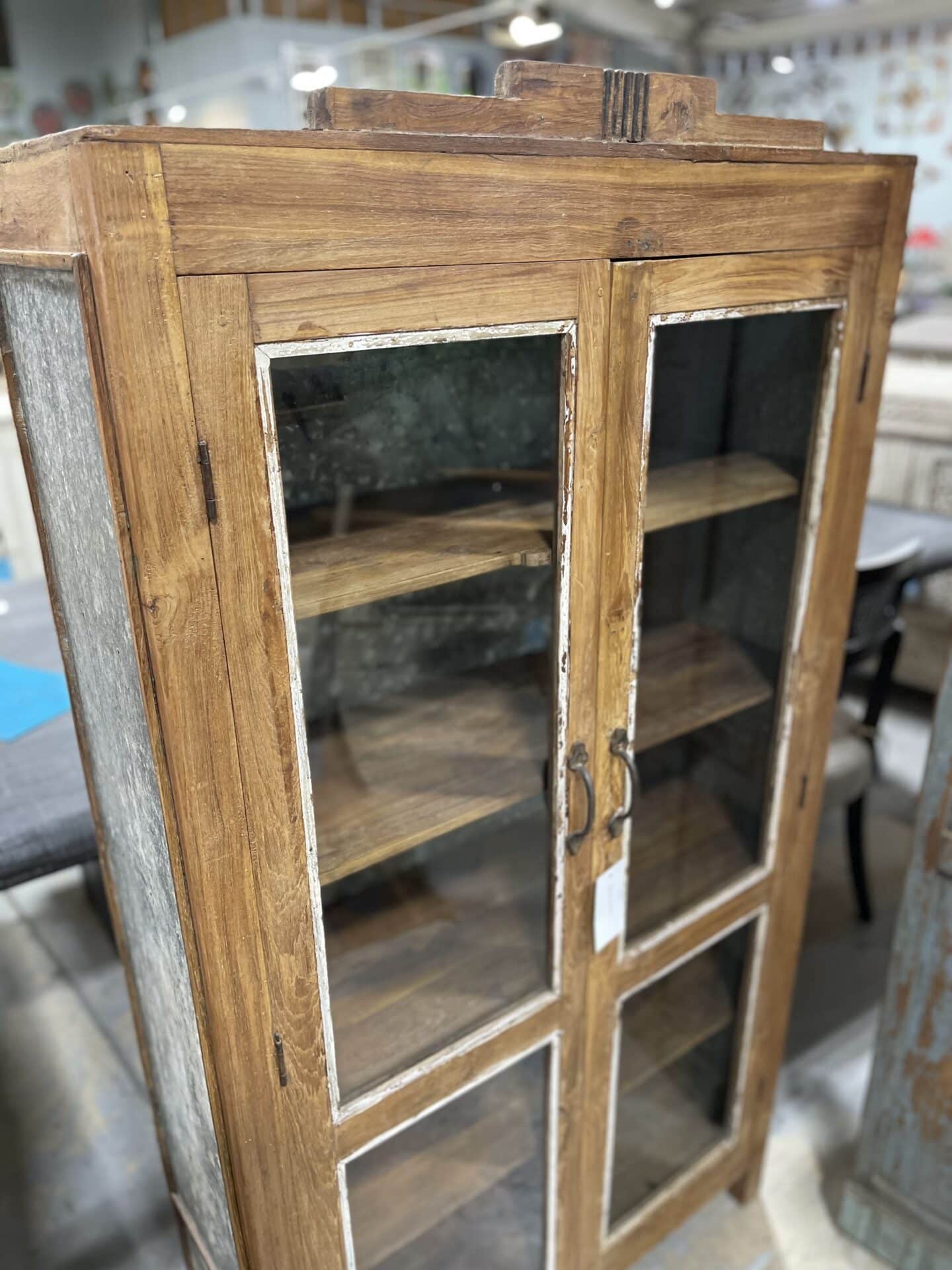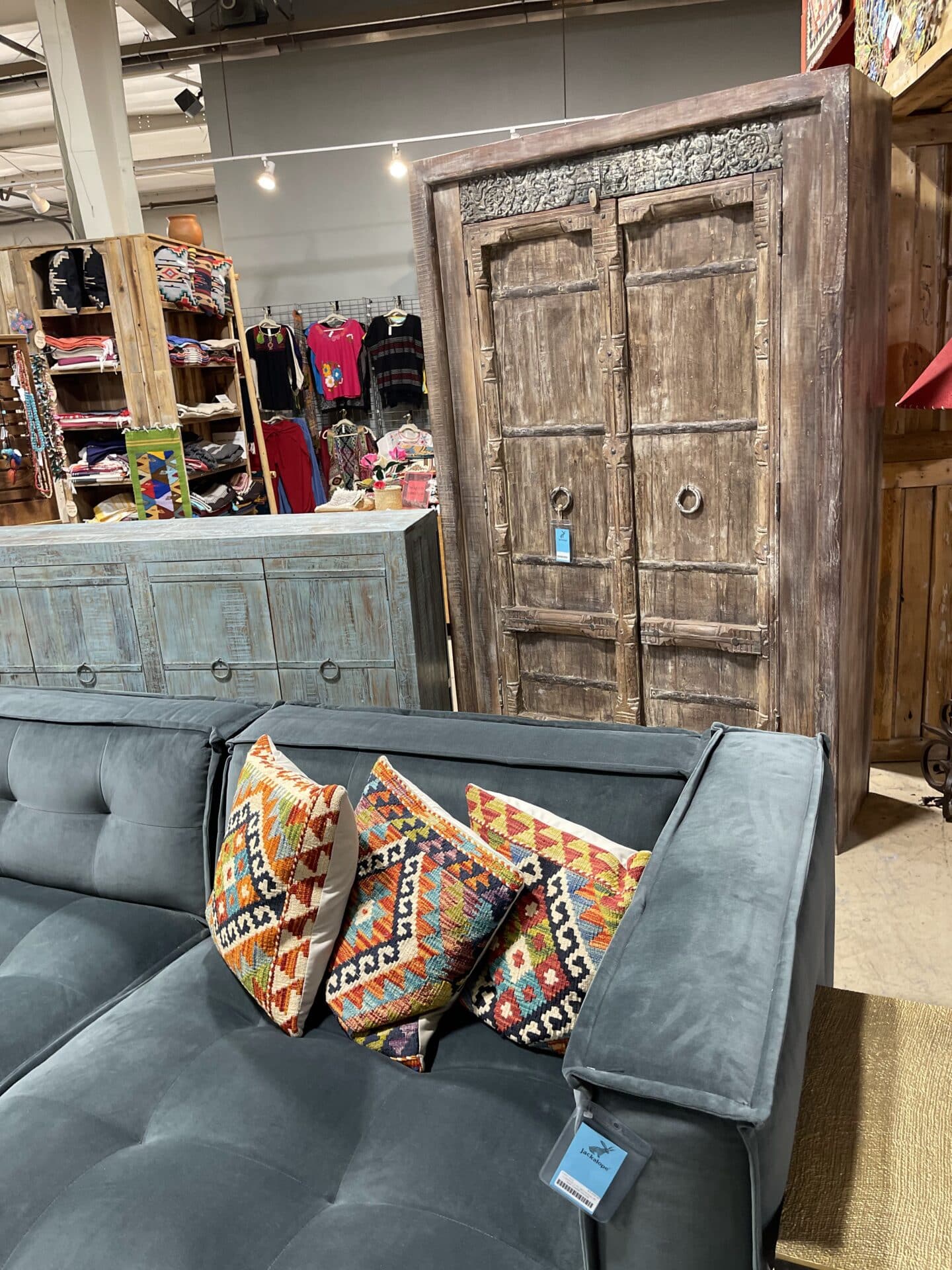 We are also proud to carry an exclusive line of handmade Mexican furniture at both Jackalope locations. We have partnered with Antigua de Mexico furniture. These beautiful handcrafted furniture pieces are available at both Jackalope stores. And finally we also carry a fabulous line of lamps and table top products designed and forged by Iron World.
Please Note: Not all products are available at all locations.