GET THE LATEST NEWS FROM JACKALOPE COUNTRY
SIGN UP FOR THE LATEST NEWS, GREAT DEALS & SPECIAL OFFERS FROM THE LAND OF JACKALOPE!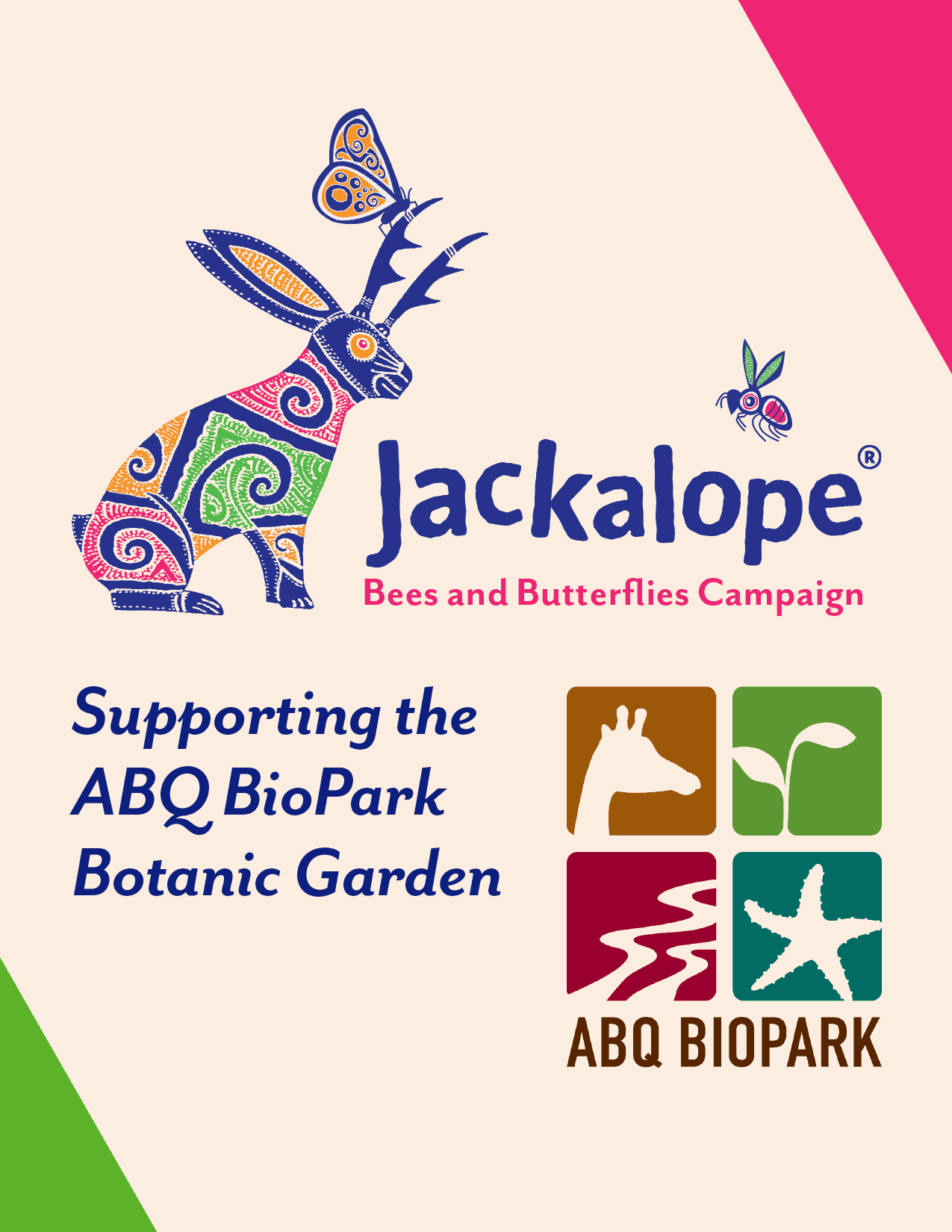 This is the 3rd year that Jackalope has partnered with the New Mexico BioPark Society. For each of these years, Jackalope has pledged 1% of sales, up to$25,000 to promote and support native pollinators in New Mexico. A huge focus has been on the very endangered and very beautiful Sacramento Mountains Checkerspot Butterfly. But the focus has also been on encouraging New Mexicans to plant pollinator friendly plants. We have called it The Bees and The Butterflies. We can all make small and meaningful steps to promote, plant and foster native plant species that in turn beckon and sustain native pollinators. It has been an honor to support the work of a dedicated team of scientists and enthusiasts of enriching and sustaining our native biological species.