Check Out Our Latest Merchandise and Sales
Announcing a Very Important Partnership
Late Spring is Jackalope's biggest season of the year. As avid gardeners emerge and warmer weather beckons home improvements, Jackalope's sales nearly double.
The unspoken heroes and often forgotten champions behind the glory of spring are the beauty and the bounty of pollinators. With that introduction, Jackalope is proud to announce a developing and budding partnership with the New Mexico BioPark Society.
We are flushing out the details, but Jackalope has committed to supporting the ABQ BioPark Botanic Garden. It's our Bees and Butterflies Campaign. Jackalope will donate 1% of our total sales, up to $25,000.00, from May 1 - Sept. 30, 2021. We will use our website and our monthly e-newsletter for periodic updates as well as our Facebook pages and Instagram accounts. 
As our 45th Anniversary approaches, we reflect back on decades of community support and patronage.  We can only support such causes with the support from our wonderful and loyal customers. We Thank You!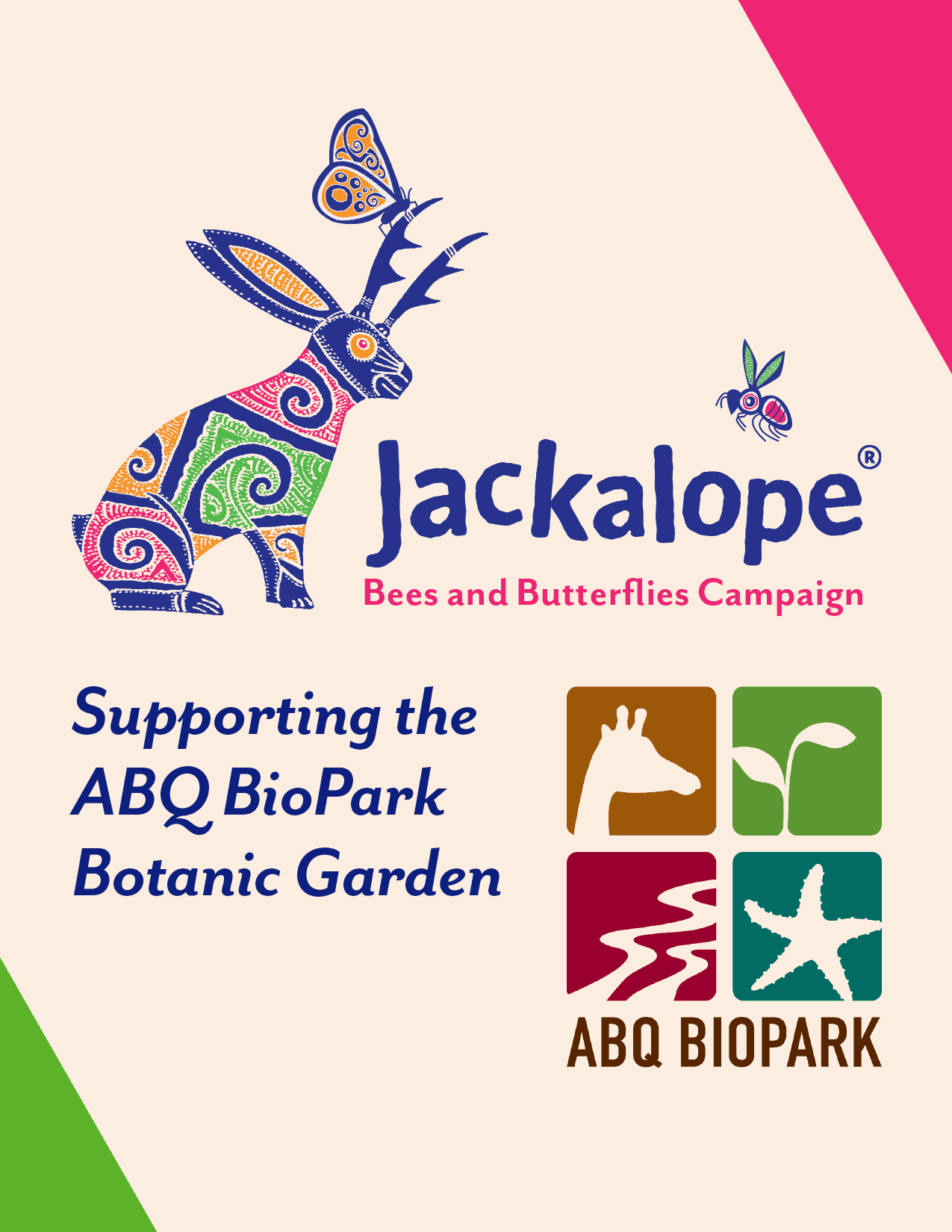 GET THE LATEST NEWS FROM JACKALOPE COUNTRY
SIGN UP FOR THE LATEST NEWS, GREAT DEALS & SPECIAL OFFERS FROM THE LAND OF JACKALOPE!